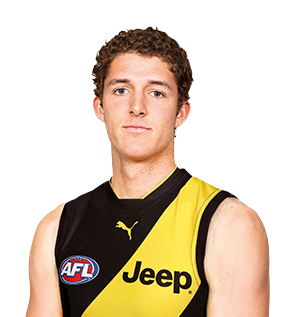 Project Description
Richmond selected tall utility Ben Miller from Kalgoorlie, WA with their final pick of the 2017 AFL Draft, pick no. 63 overall.
Miller, who is from Kalgoorlie, first displayed his playing talent as a key back for Western Australia in the 2015 under-16 carnival.
During the 2016 season, he played a few games at colts level with Subiaco, as a bottom-age player. This year, he again commuted from Kalgoorlie to play colts footy.
His form was impressive enough in 2017 for him to represent WA at the under-18 national championships, and he played all four games as a ruckman/forward.
Miller is an elite athlete, who was ranked in the top two at the AFL post-season Combine for both speed and agility.
Those attributes are evident in his football, along with an exceptional vertical leap, which enables him to successfully compete as a ruckman against taller opponents.
He also is an excellent penetrating kick and can be extremely damaging with ball in hand.
We feel Miller is still in the early stages of his football development and that he has huge scope for improvement in an AFL environment, considering what he has been able to achieve to this point, while being based in a remote location.
He's a big, powerful kid, who has the speed, athleticism and skill to develop as a key-position player at either end of the ground.